Yo folks
F**k me, it's been eons
I have, as ever, no excuses, I've just been incredibly busy with all manner of fun stuff so blog posting hasn't been a priority
That said I've had a few requests and I've a bit of free time so I thought I'd give you all a wee update
As it's nearly halfway into February it's fair to say that 2013 is now well underway but I'd like to start by wishing you all a very happy, if somewhat belated, New Year anyway
I had a wondrous festive season, I've had a great start to 2013 and I trust that you can all say the same
Weekends Off You Say? Whatever Next?
I've made quite a few changes coming into 2013. Undoubtedly the most radical has been taking weekends off
Yes, after only 4 and a ½ years of working rather long days I thought it was time to explore life outside of the gym
That said I'm loving my work more than ever
I've said before that for a personal trainer Edinburgh is an awesome place and it certainly is for me right now; the sessions are as rewarding, challenging and stimulating as ever and I'm fully booked until mid-March, though doubtless I'll manage to squeeze a few more in sessions in here and there
'Work' really doesn't get much better than this
A Day In The Life Of Me – Monday to Friday
I will be somewhat surprised if any of you find the following section as exciting as me but it's my blog so I'm going to share my excitement with you anyway, whether you like it or not
With the advent of my new 'weekends off' regime I've put in place a wondrous daily schedule that means I get to spend almost all day in the gym Monday to Friday and then have weekends free to play
I'm still doing the majority of my personal training sessions at The Scotsman and training myself at Thompsons and this arrangement is still pleasing me immensely
A typical Monday to Friday now looks like this
5.00am – 6.00 am – Wake up
Be excited
Drink coffee and eat food
I'm sleeping a lot better these days but I still sometimes wake up early – yes earlier than 5 am
– largely due to over excitement about the day ahead
6.30am – 9.30am – Do first batch of personal training sessions
10.30am – Eat more food
11.00am – 12.00pm – Messages, emails etc
12.00pm -1.30pm – Have a wee nap
I really enjoy the snuggling up aspect of going to bed so it pleases me no end that I get to do it twice each day
1.30pm – Wake up, again
Be excited, again
Drink coffee, again
I really like the waking up and drinking coffee bit of the day too so I'm very pleased that I get to do this twice too
2.30pm – 4.30pm – Train Me
I'm on a new building block and I'm training 5 days a week
I'm delighted to say the least
I might even write a blog post about it but given my recent posting record I'm not promising anything
5.00pm – Eat more food
5.30pm – 9.30pm – Do second batch of personal training clients
10.00pm – Eat more food
10.30pm – Relax and unwind with a bit of TV
More on this later
11.30pm – Go to bed, snuggle up all cosy and warm and read for a wee while
More on this later too
12.00am – Go to sleep
I'm also managing to squeeze in weekly trips to see my Physio, Sarah Bond (I love her name) and my sports massage Guru Keith Porter so they can keep me in one piece
They are doing an excellent job
A Day In The Life Of Me – TV
As part of my ongoing quest to live my life in a somewhat calmer and more relaxed fashion I have taken to unwinding with a little TV watching of an evening and, on occasion, a morning when I wake up too early
This is quite an exciting new departure for me and I'm finding the mind numbing of effects of TV to be quite pleasant
Never one to do things by halves, I've lined up a veritable battery of shows to watch so, in no particular order, here are my current favourites
Ripper Street – splendid period drama from the BBC and quite gritty
Utopia – brutal conspiracy theory based drama from C4
Featuring the incredibly sexy Jessica Hyde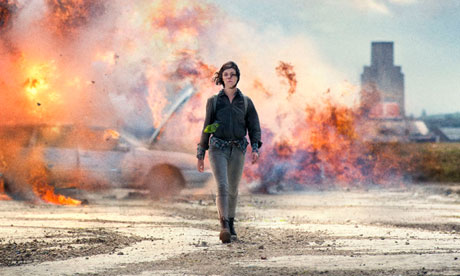 The Borgias – I watched all of Season One over Xmas and I'm making my way through Season Two now. I'm REALLY enjoying this one
The Walking Dead – Season One was great, Season Two was so s-l-o-w it almost stopped but Season Three is fantastic
Spartacus – War Of The Damned
 My favourite TV show since the early days of South Park returns for the 4th season
Billed as the most violent and sexual show on TV it probably is but t's well written and acted too
Games Of Thrones is on its way for season 3 soon too
Oh the delights of Rose Leslie as Ygritte
I've got a couple of other shows to check out too that come highly recommended to me by my friend Jason
Copper – like Ripper Street but better and more brutal, according to my friend Jason.
Banshee – the most brutal show on TV, also according to my friend Jason.
On top of all that I've also just discovered the world of Brain Cox so I've The Wonders Of The Solar System and The Wonders Of The Universe and The Wonders Of Life to enjoy
Phew
A Day In The Life Of Me – Reading
I love reading
I tend to go in phases where I'll read a lot for a while and then not read at all for a while
I'm currently in a reading phase, largely due to the instigation of 'going to bed to snuggle up cosy and warm and relaxing before sleeping'
Thanks to my Son, Robbie, for the inspiration here
I like an easy read at this time of night, nothing too thought provoking or taxing
I'm currently working my way through all the James Bond and Sherlock Holmes stories, again
I'm enjoying these a lot, partly because they are good stories and partly because I know what is going to happen so it takes the 'must read one more page to find out what happens' part of the equation out of the mix and makes the experience a lot calmer and less intense
I'm also happily making my way through the 500 or so back Progs of 2000AD that I acquired just before Xmas
I can't quite put into words how much I'm enjoying the experience, mainly because it is of such import that it warrants at least a  full post to do it justice. At this point I wouldn't hold your breath for that post though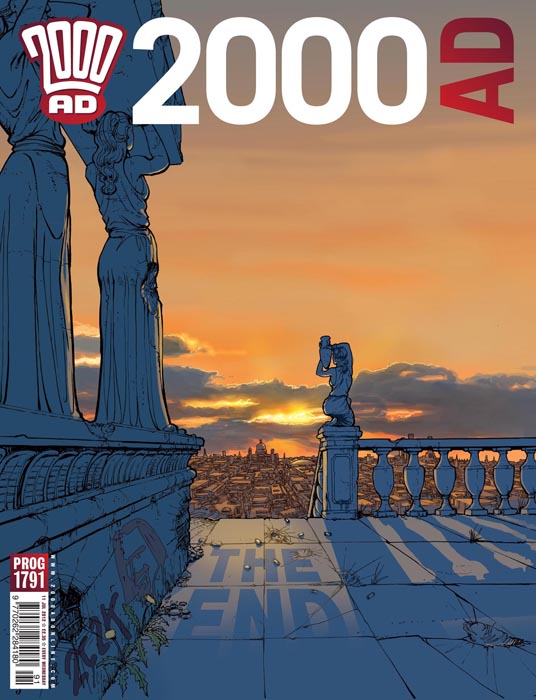 That's All Folks
I'm going to leave things here for now as I've had this almost finished for a fortnight already
I have to say that I've enjoyed writing this and I'm currently inspired to knock out a number of posts including ones on my new training routine, my weekends activities and my rekindled love affair with 2000AD
Whether these ever see the light of day remains to be seen but feel free to pester me on FB or by text, it is appreciated
P.S. Social networking blah, blah, blah